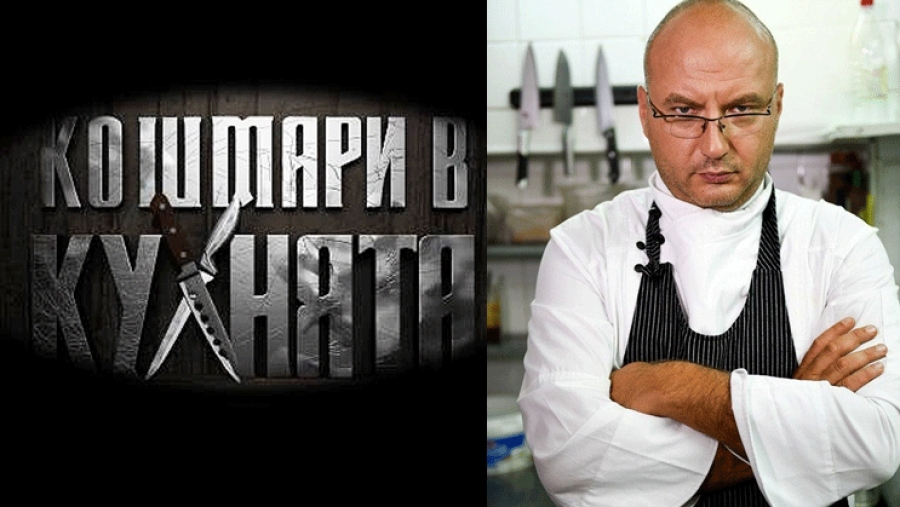 "Nightmare in the kitchen" with chef Mantchev
---
Chef Ivan Manchev is the main actor in the latest reality show "Nightmare in the kitchen", which is going on Nova TV. For ten episodes viewers will see amazing stories which chef Manchev found in restaurants across the country.

"I am very pleased with what we do, because the restaurant business is a major business tourism in Bulgaria and well developed," said boss Manchev week before the start of the world-famous show on Nova TV. He stands up to harsh owners choose to change themselves or close the doors of the restaurant forever.

"It is important when you walk into a kitchen or a restaurant to see disorganized and then change the whole thinking, vision, concept. I'm loaded with it to change things - as owners they think they are doing good things; and I see them sideways what they can do."said Ivan Manchev. He highlighted three main issues - organization, hygiene and human problems.